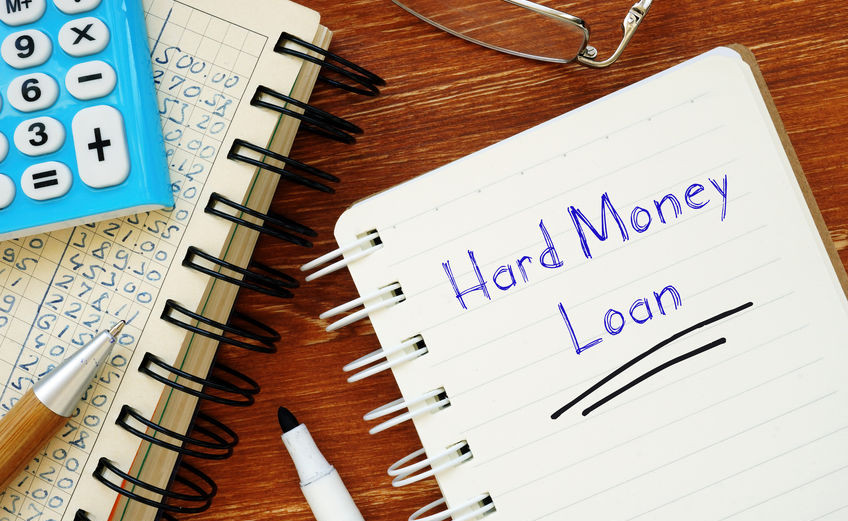 How to Get Hard Money Loans
June 28th, 2021
Hard money is the most common form of unconventional financing for flippers. If you rehab houses, then you need to learn how to find and secure hard money...
What Is Hard Money?
Hard money is a form of financing provided by private investors and small lending companies (not institutional lenders like banks, mortgage companies, or credit unions).
Hard money is asset-based, which means the credit worthiness of the borrower is not important. If a lender believes a property, or "deal," is good, they will approve the loan.
Hard money is not long-term financing. It is a bridge (short-term) loan. In real estate, this is the perfect solution for fixing up and reselling houses, since the investors' goal is to flip the house as quickly as possible.
VIDEO TIP:
Watch this YouTube video where Jerry Norton explains the basics of Hard Money.
How to Get a Hard Money Loan
There are 8 steps to securing a hard money loan.
Step 1: Find a Good Deal
Having a good deal is the first step. Ask yourself, "Will this deal bring me a profit?" Below is a simple formula used by flippers to determine a rehab deal's profitability.
70% of ARV (After Repair Value) – Expenses/Repairs = Purchase Price
Hard money lenders will only finance deals with profit potential, because they want to get their money back (plus interests and points). Remember, not only is 70% a safe investment for the lender, it's also a safe investment for you!
VIDEO TIP:
Watch this YouTube video where Jerry Norton teaches you how to determine ARV.
Step 2: Find a Reliable Hard Money Lender
You can search for hard money lenders in your area using Google. Review each lender's website and client testimonials, reviews, and case studies. After you find a good lender, contact them and ask about their requirements. Usually, they will need specific documents, the first of which is an Executive Summary.
Step 3: Write an Executive Summary and an Exit Strategy
An executive summary is a summary of your deal. Remember these two words when writing it: "short" and "detailed." A single paragraph of a few sentences can serve as a good summary. Do not burden hard money lenders by writing a novel. At the same time, your summary must include these specific details:
Amount of loan
Reason for borrowing money
Timeline of the investment (date of purchase, time to renovate the property, and estimated time to resell the property)
The other part of your executive summary is your exit strategy. This is the method you'll use to get out of the investment in case your plan does not work. For example, what will you do if the house doesn't sell after sitting on the market for a few months?
Step 4: Fill Out a Loan Application
Secure an application from the lender, and fill it out. You can avoid hassles (like having to resubmit the form) by double checking your application before sending it.
Step 5: Include a CMA and Lots of Pictures
You should have run comps (or put together a CMA) in Step 2 to determine ARV. Send that information to the lender as well. Include lots of pictures of the house, comparable properties, and the neighborhood.
Read this article to learn how to put together a CMA.
Step 6: Submit a Detailed Repair Breakdown
The lender will want to see a list of repairs because the cost of repairs are usually included in the loan amount. To support your repair estimate, get multiple bids from contractors as well as a timeline.
Step 7: Back Up Your Loan
Unlike banks, hard money lenders don't look at your credit score. But they do care about your experience and history. Back up your loan request by providing the lender with information about your assets (so you appear more creditworthy). You can do this by sending them your real estate portfolio, showing how much cash you have on hand, and highlighting your experience.
Step 8: Submit Documents
After you compile all your documents, organize them and submit them to the lender for evaluation. Be available to answer their calls or return them quickly if you miss them. Check your email regularly for updates and questions.
PRO TIP:
Skip the work of securing a hard money loan, and check out Jerry Norton's funding program, where he will provide 100% for an unlimited number of deals! Click here to register for a free online training, where Jerry explains how you can use his cash for your deals.