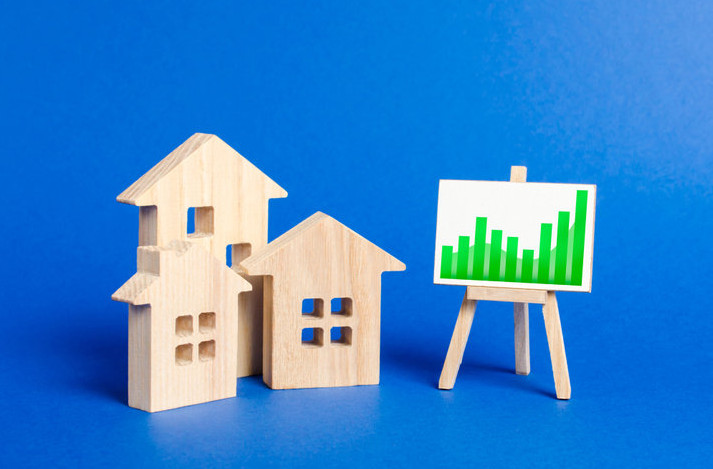 Market Update: 2021 Housing Trends Part 2
July 17th, 2021
Market Update July 17, 2021:
Flipping Mastery Market Updates
This month we're releasing weekly market updates on flippingmastery.com to keep you informed about the latest housing trends affecting wholesalers and rehabbers. In this week's article, you'll learn about housing price increases and predictions for the next year.
Home Prices Increasing
Home prices are continuing to rise and looking back over the last year, they have gone up 15.4% from May 2020 to May 2021. This is the biggest jump since 2005! According to CoreLogic (a respected source of real estate data) prices will continue to rise another 3.4% by May 2022.
In the past year, no states reported a housing price decline, and the 5 states that had the highest increase were Idaho at 30.3%, Arizona at 23.4%, Utah at 20.4%, Indiana at 20.2%, and Montana at 19.5%. The majority of these states are in the West, where housing started out more affordable than other regions.
Also, it appears the price increase is not just affecting very high-priced homes but also low price, low-to-mid price and middle-to-moderate homes. They are increasing at a steady rate across the board.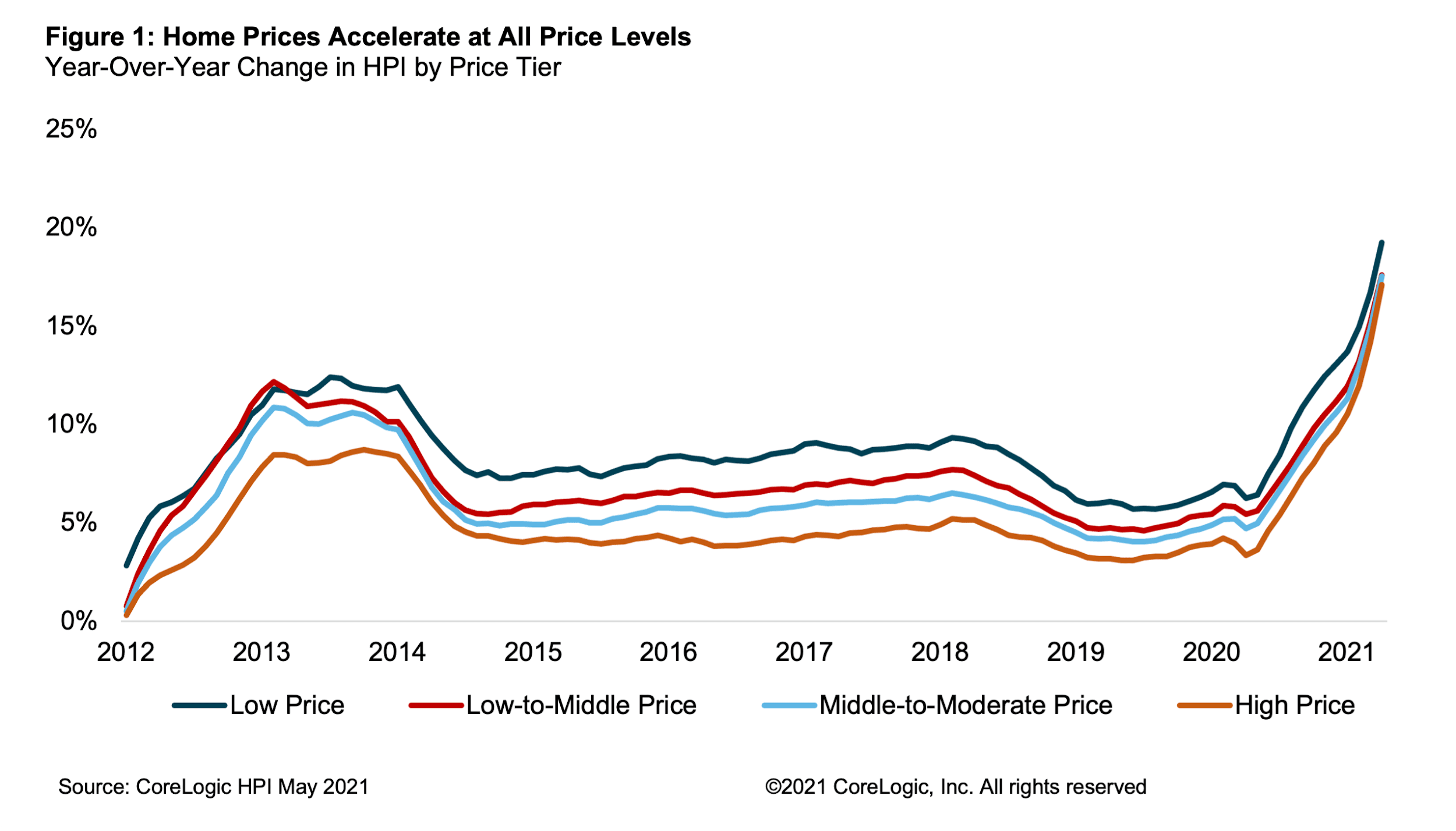 What Does This Mean For Homebuyers?
It is getting harder and harder for first time home buyers to purchase homes. They need bigger down payments, which is discouraging. Homebuyers also don't want to compromise on their dream house, so they would rather wait and not buy. With housing prices continuing to rise it doesn't seem like this trend will be changing anytime soon.
On the other hand, with so many people unable to afford houses, demand may begin to slow, which in turn could lower the cost of housing.
Will There Be A Price Decline?
According to CoreLogic, some markets will see a decline in housing prices over the next year. A variety of reasons will cause this. For example, in Houston, the failing oil industry and hurricane damage could cause housing prices to drop by 0.6% over the next year. The top 5 markets that are predicted to decline are:
Springfield, MA
Worcester, MA
Chico, CA
Oxnard-Thousand Oaks-Ventura, CA
Norwich-New London, CT
What Does This Mean for Wholesalers & Flippers?
Interest rates are still at an all-time low and there are still a LOT of people who want to buy homes. So, there is still a market (even if houses are more expensive). Also, turnaround time is even faster for deals because the market is competitive, and every price range is being affected.
The key here is to go out and find leads and don't give up. The best place to find leads is Jerry Norton's Flipster software. If you haven't heard of Flipster, it's a cloud-based platform that helps you organize, streamline and automate all the steps to wholesaling and flipping houses. It also comes with millions of motivated sellers leads across the country. To learn more CLICK HERE.
VIDEO TIP:
Would you rather watch than read? Subscribe to Jerry Norton's YouTube channel HERE where he teaches you the ins and outs of wholesaling and flipping.
You can also check out this playlist, where Jerry keeps you up to date on market trends.