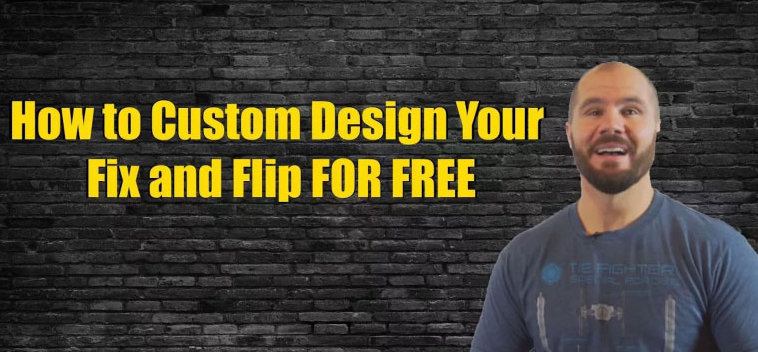 FREE Custom Design on Fix & Flips
When I do a fix and flip, regardless of the price point, I don't pay for interior design.
This comes down to first thing I do as soon as I get into contract on a property that I plan to fix and flip. On Day 1, I decide on my listing agent who is going to be reselling the house for me after it is rehabbed.
Why do I choose my agent so quickly? Because soon as I decide to hire my listing agent, I immediately have them do a walkthrough of the property and give me their ideas on...
Layout
Design
Everything they think needs to be done during the rehab
Who better than a top selling listing agent doing your relist to tell you what to do to your property? They'll tell you what things need to be fixed up because they know that buyers in a particular market are looking for.
Your agent will advise you on what color paint you should use, what color the kitchen should be, and even what kind of granite is most popular. You'll even be informed of things that don't necessarily have to be worked on, like the existing roof or furnace. A top-selling real estate agent will tell you everything you need to do to your property in order to get top market value, and they'll do it for free as a part of their agreement to take on your listing.
This is the first step in my rehab timeline, and based on the feedback I get early on, I design my scope of work.
Agents will gladly do a free walkthrough because it is in their best interest for the rehab on the property to be done right, since 90-120 days later they'll be in charge of selling it. I've found that most agents actually love having a say in a rehab, and are very aware of what buyers are looking for. So, I take my agent's advice, design my scope of work, and then interview/hire the general contractors who will be in charge of rehabbing my property.
One tip of caution is to share your budget with your agent, since they may not be conscious of how much you are looking to spend. Your goal should be to obtain the design your agent recommends for your forecasted budget so that you can get fair market value for your property. Make sure that your agent doesn't tell you to just replace everything, since that would put you over a spend level.
The key is to focus on what buyers prioritize in a property, and make sure you put work into those things so your house is desirable.
I used to budget several thousands of dollars for an interior designer to come in and tell me all of the same things that a top-selling agent can tell you for free. Implement this strategy on your next fix and flip deal and you'll be impressed with the outcome.
Want to get paid $10,000 for finding "ugly" houses?
Go here: http://findhousesgetpaid.com