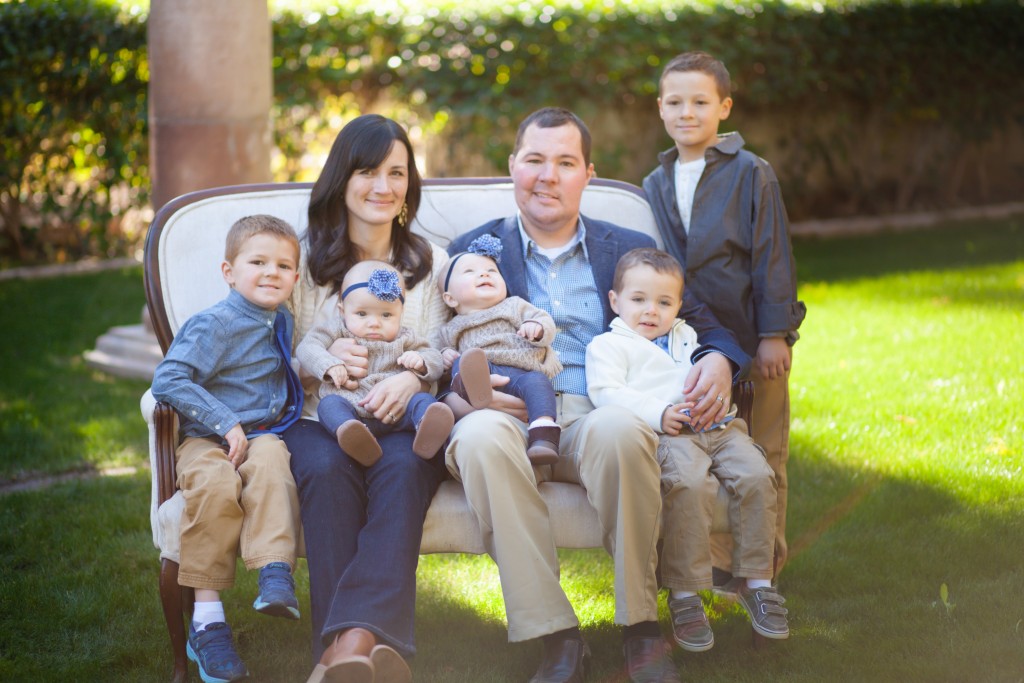 My little brother Scotty passed away on February 3, 2016 at the age of 34 after a 4 1/2 year battle with brain cancer. I had the opportunity to be with Scotty in his home in Mesa, AZ to help care for him during his last 10 days of life.
That intimate experience beside my little brother as he departed this life had a profound impact on me. As I've been reflecting on the person he was, I'm astonished at what I witnessed during his final days of life. It's caused me to undergo a serious reflection and self-evaluation of my own life and I have emerged with a renewed determination to live my life more like the way Scotty did.
During his final days I saw a ruthless cancer rob him of all physical abilities. It was the most difficult thing I have ever experienced. Amazingly, his mind and spirit remained intact until the very end, allowing me and my family to witness the most remarkable grand finally to a life well lived.
I would like to share the five lessons I learned while caring for my brother during his last 10 days of life…
1. Keep a Journal:

Scotty consistently wrote in a journal his entire life. During his cancer journey he also recorded dozens of video journals. These records contain his thoughts and feelings about everything he experienced in his life especially his spiritual convictions and faith in God. These records allow him to live on forever.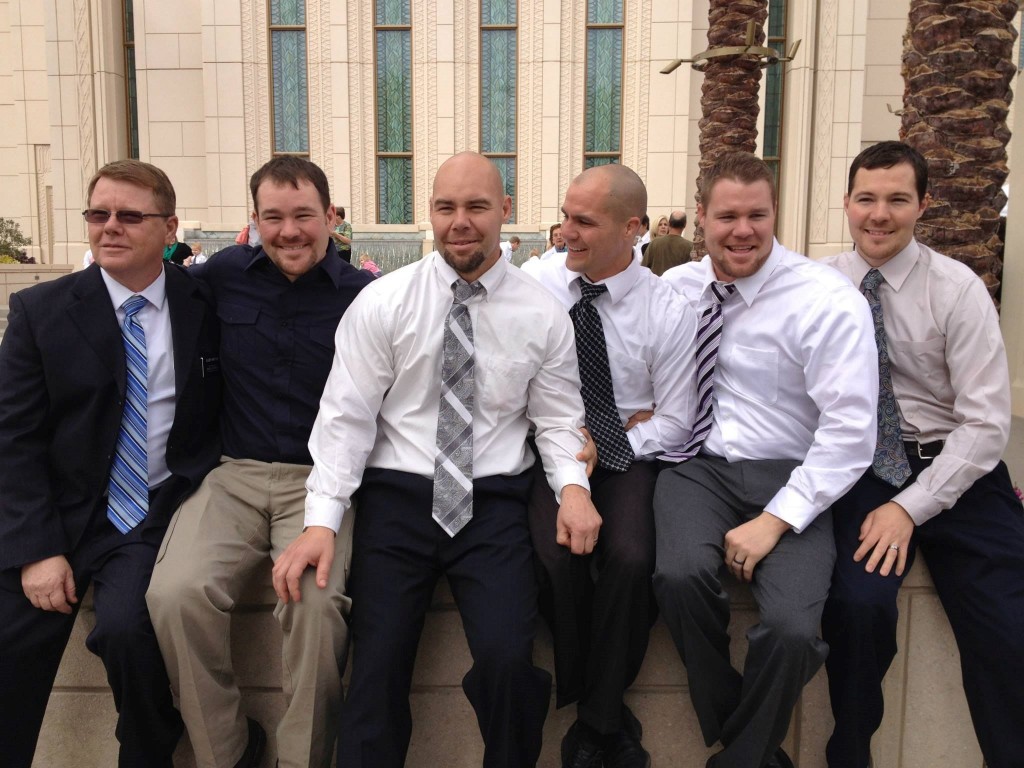 Spencer W Kimball said, "What could you do better for your children and your children's children than to record the story of your life, your triumphs over adversity, your recovery after a fall, your progress when all seemed black, your rejoicing when you had finally achieved?" Even at the end of his life, he wrote notes and messages that will be treasured forever. I learned from Scotty that a life worth living is a life worth recording.
2. Be Present:
Scotty had the ability to make whoever he was with feel like the most important person in the world. He learned how to be truly present in the moment. Since his passing, hundreds of people have reached out and shared how Scotty touched their lives and made them feel special. He did this best by looking people in the eye, conveying his infectious smile, asking genuine questions and listening with intent. People knew he cared because he sincerely did care. Scotty had influence and made a lasting impression. Even at the very end of his life, he wrote concerning his wife; "How is Emily? Does she need anything?" I learned from Scotty that making a difference starts with being present.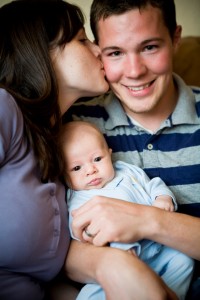 3. Have No Regrets:
Scotty lived each day with purpose despite having cancer. He achieved his dream of becoming a physician's assistant (PA) and expanded his family by having 3 more children even with the possibility that he might not get the opportunity to thrive in his career or raise his children. He didn't let cancer prevent him from pursuing his life's mission.
Scotty didn't harbor ill feelings, resentment or grudges and was at peace with God and his loved ones and left the world without any regrets. Even at the end of his life, when he could no longer write notes or see, he made the sign with his hand; "I love you" and "thank you" for every act of service me and others did for him.
Took Scotty Fishing a few days before passing:
At the end of his life he was still the happy Scotty we all knew. I was so astonished that he laughed at my jokes and one of the last things he wrote was the request for a "happy funeral." I learned from Scotty to make the time count, to live each day with purpose, to smile at everyone, to readily forgive others and to express love and appreciation often.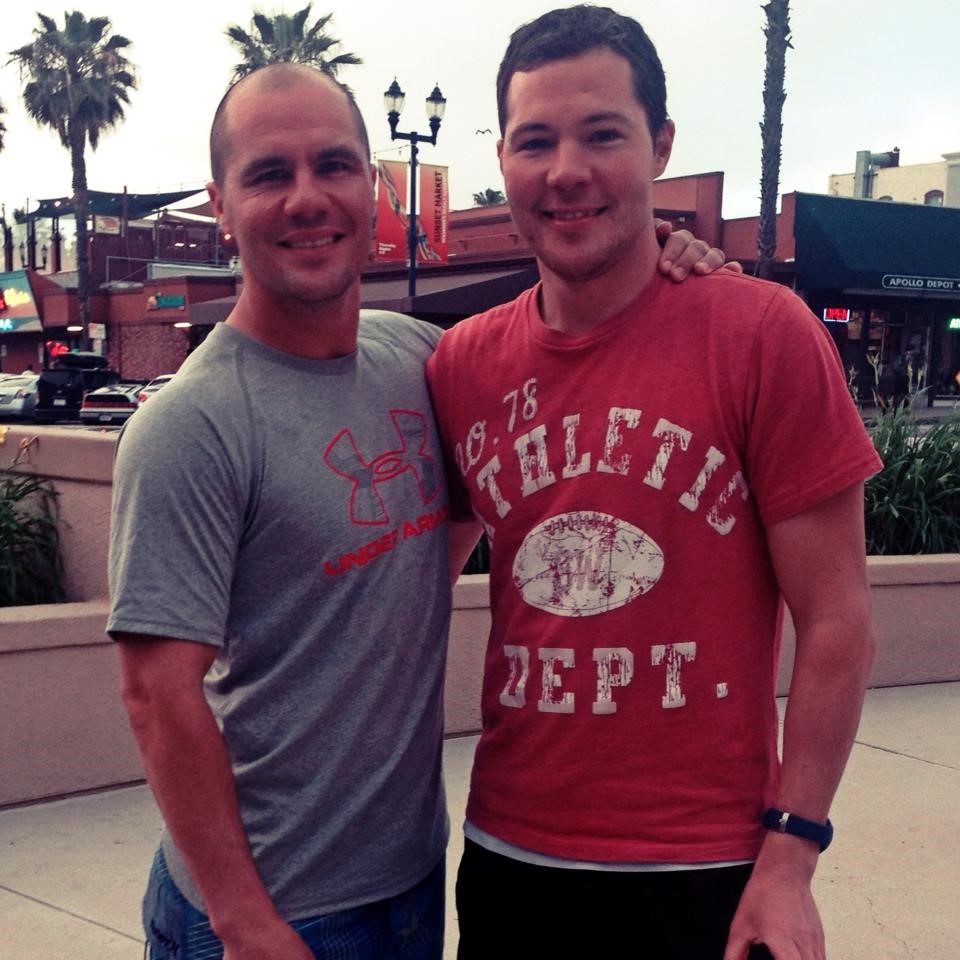 4. Trust in God:
Despite all of the trials Scotty faced, his faith in God never wavered. Scotty was a very active, fit and healthy person. He had a master's degree in health science. It was one of the defining characteristics of who he was and the cancer took that away from him. During that slow and often painful process, Scotty chose to praise and recognize blessing from God in his life rather than become frustrated, resentful or angry with God.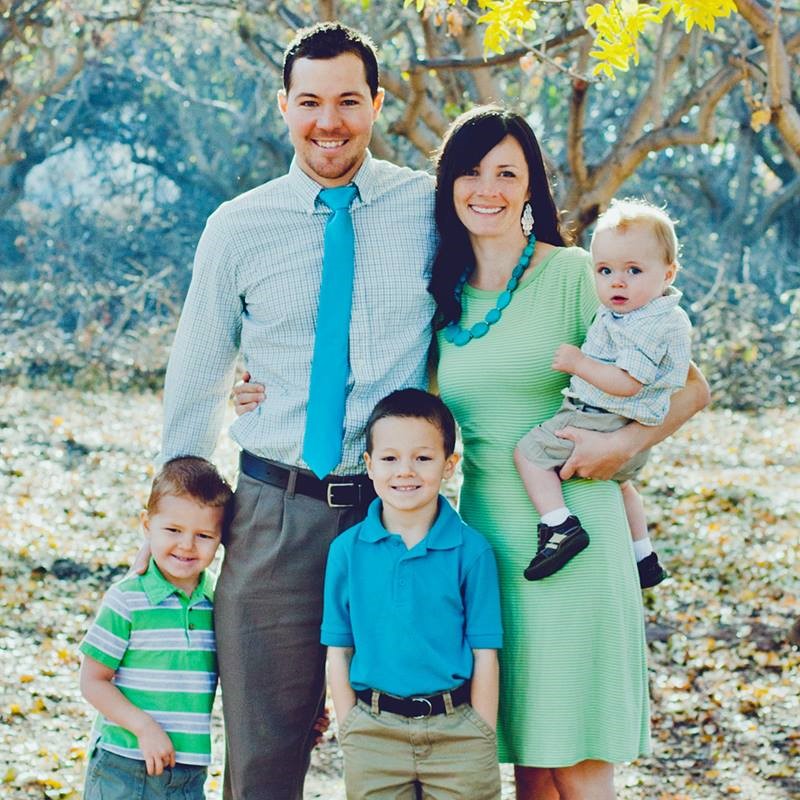 Even at the very end of his life when he lost his ability to walk, talk and even swallow, Scotty wrote, "Lately it's been a bit of a struggle with talking, walking and doing basic stuff…But I figure there is more for me to learn right now and experience, so I put my trust in God and will press onward." I learned from Scotty to live each day with gratitude and even though we may not know God's ways, to trust in His grand design for our eternal progression.
5. Leave a Legacy:
Although Scotty's life was short, it was not about quantity but rather about quality. He stood firm in his beliefs and convictions. When Scotty was first diagnosed with cancer, he was promised that his journey with cancer would be used to bring people unto Christ. Scotty responded that if it would help God's work to move forward, than he would gladly do it. Throughout his cancer journey, Scotty readily shared with everyone in word and deed his love for his Savior Jesus Christ.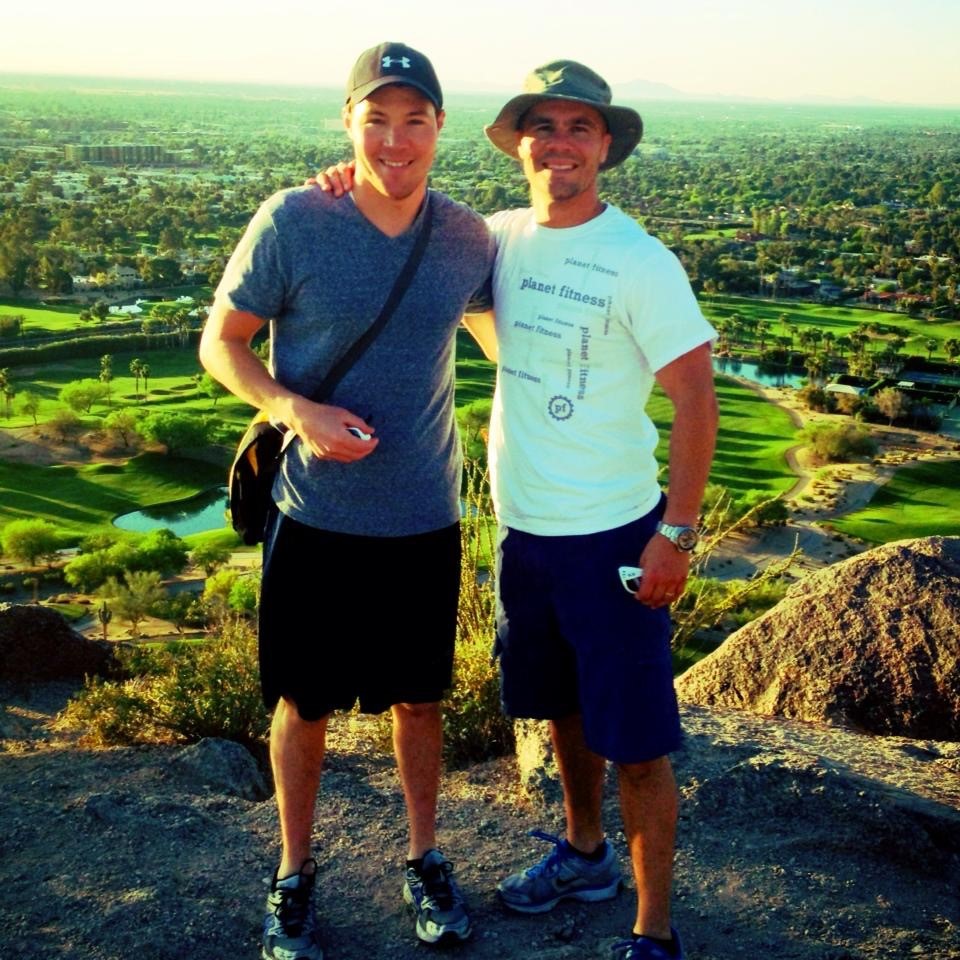 Everyone loved Scotty. During his last days, he was surrounded by his family, who were hugging, kissing and showering him with affection and reassurance. We received an outpouring of prayers, love and support from hundreds of people who were influenced by his example. We read those stories to Scotty. We contacted his close friends who were able to say goodbye via speakerphone. It was the most beautiful thing I have ever witnessed. I learned from Scotty that your legacy is measured by the people you influence for good. Scotty's legacy will continue to inspire people beyond the grave.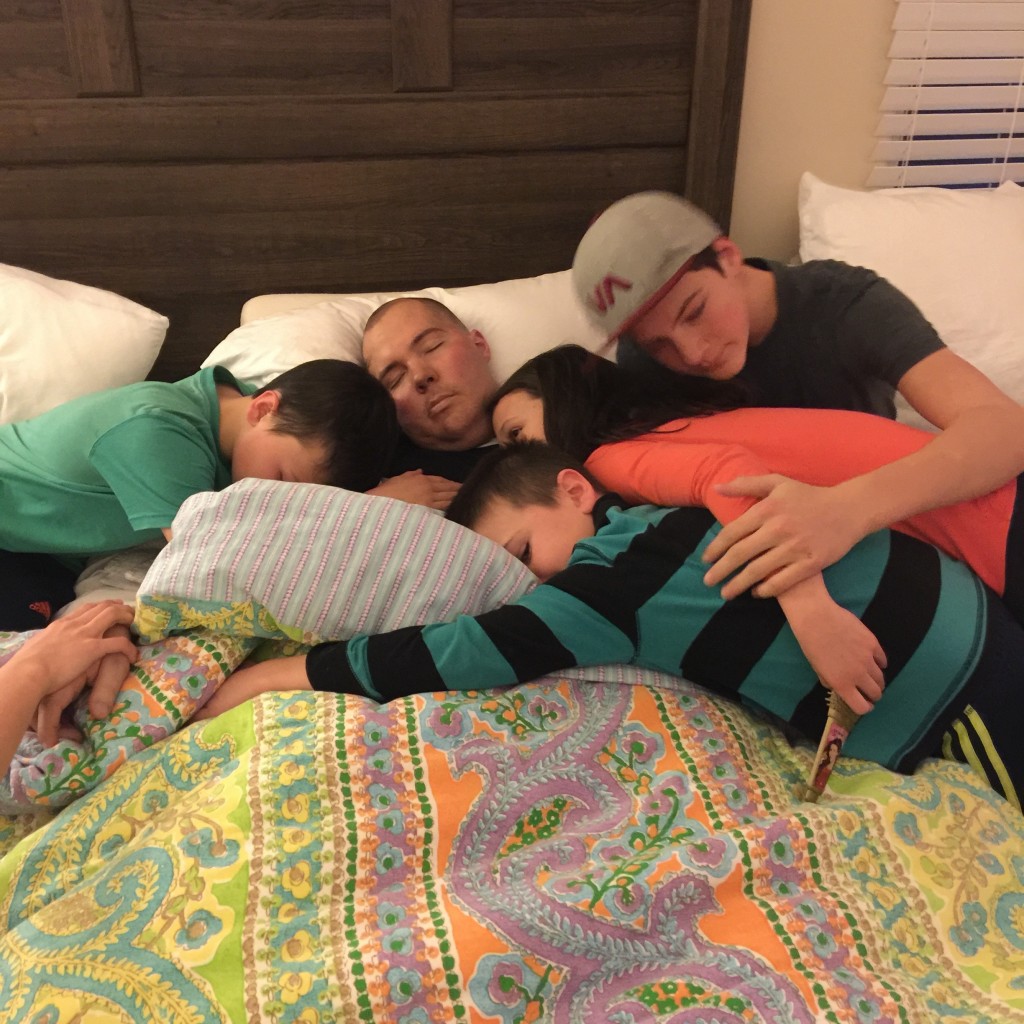 I am eternally grateful that I was able to show by my actions during his greatest time of need and to verbally express in words that I loved him. It gives me great peace to know with assurance that he knows with certainty that his big brother Jerry loves him.
I invite you to join me in taking an honest inventory of your life and to make the necessary changes to live a more fulfilling and rewarding life.
Thank you Scotty for teaching me these lessons…
Sincerely,
Jerry Norton
P.S. A few weeks ago, we set up a fundraiser for Scotty's wife and 5 children to help them get a new start in life. In the beginning, I set a goal to raise $25,000. Within three days we surpassed that so I raised the goal to $50,000 and we quickly surpassed that as well. Currently, I set a new goal of $75,000 and believe strongly that we can reach it.
Click here to donate: (all funds go directly to Scotty's wife and kids)
On behalf of my family and me, we thank all of you for your prayers, kind words and those of you who have contributed to the fund. This money has allowed Emily to have time to grieve and be with her children.
A Tribute to Scotty's Life: