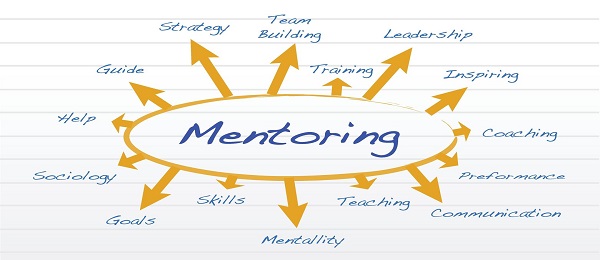 "You are the average of the five people you spend the most time with."
– Jim Rohn
Recently, I've had several people reach out to me to meet with me and ask for some advice or asking that I call them to discuss something or the other. While I do my best to help as many people as possible, there is one thing I value above all else and that is my time.

"Learn to say no to the good so you can say yes to the best."
-John Maxwell
When you are seeking mentorship in any area of your life, you must show respect for that mentor's time and expertise. The best way to do that is to pay for it. This is a hard lesson for many to learn including me when I first started making a conscious effort to be successful.
Many people feel entitled to free mentorship or don't value it enough to pay for it. They feel it's too expensive or not worth the cost.
All of the successful people I know give a lot for free on their terms and with things they believe in. For example, I'm a mentor for the Utah Valley University (UVU) wrestling team. I give of my time and money to help the wrestlers and the wrestling program because I believe in the values it teaches young men. I also mentor for free in the home school community and offer free training on entrepreneurship, again because it's something I believe in and choose to do. But when someone reaches out to me and asks to meet for advice (for free) on real estate investing, I'm very reluctant.
Recently, I read an article by Business Insider about how Warren Buffet auctions a one-time lunch meeting. Once man, Mohnish Pabrai, paid $650,000 for a 3-hour "power-Lunch" (others have paid upwards of $2 million!). Pabrai later said it was well worth the investment.
That is the point I'm trying to make… Successful people look at mentorship as an investment and value the mentor's time and will gladly pay for it. Having a mentor that has achieved results you are striving to achieve can help you overcome obstacles, see roadblocks you can't see, hold you accountable, provide needed connections and inspire you to reach higher levels of success.
Once I learned that lesson and sought out mentors in the important areas of my life, my success skyrocketed. I now pay handsomely for business and marketing consultants, real estate mentors, fitness coaches and even parenting experts. My thought process is when I identify an area I want to improve in, I seek out the best expert in that area and offer to pay, often tens of thousands of dollars, for them to mentor me. I believe I receive in return 10 times the investment and sometimes more.
So the next time you want to meet with, talk to, ask questions, get advice or anything that would require the time of someone that can help you, offer to pay for that help and expertise. Make an investment in mentorship. One day, you will be in a position to give back and will require the same respect for your time and expertise.
Leave a comment below and let me know how a mentor has helped you achieve greater success in your life.
Until Next time, Happy Investing,
Jerry Norton
Click here to get a FREE copy of Jerry's best selling eBook, "How to Make a Million Dollars a Year Flipping Houses."