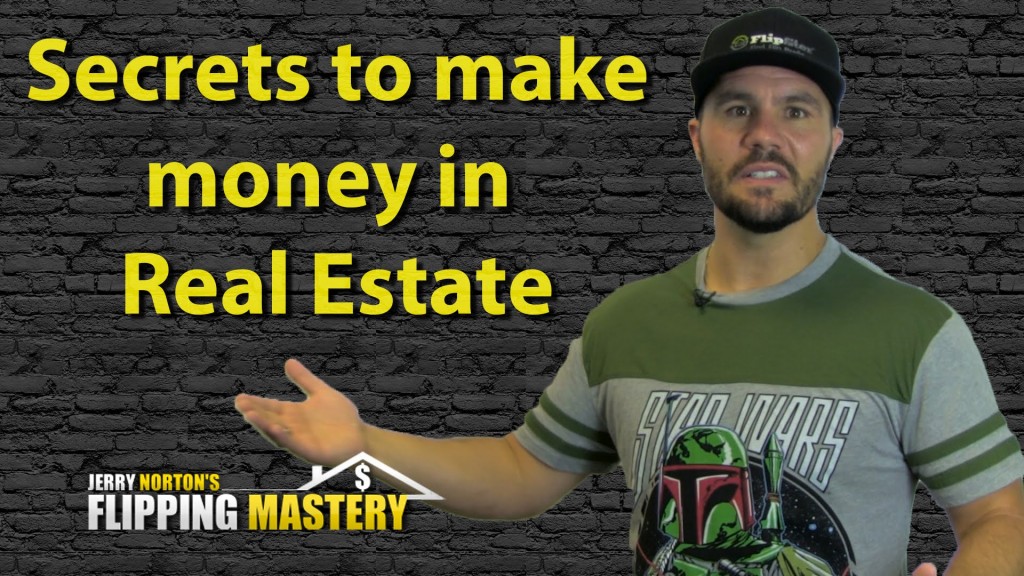 Secrets to Making Money in Real Estate
What does it take to be successful in real estate?
Some people get into real estate to make some extra money in their spare time and others have a vision of firing their boss, quitting their job and doing real estate full time.
Unfortunately, most don't. Very few actually do real estate full time and make at least $150,000/yr (take home pay). Why is that…?
In my opinion, it's not just about having the right training and education for investing in real estate but it's also important to have the right tools and systems for managing each aspect of the business.
Once you have a system to organize and manage each area of the business, you can measure your progress and continually improve. You can create a process that's repeatable and outsource certain tasks so you're not doing everything. You can stay organized and reduce or eliminate redundancies. In essence, you can scale the business without being the bottleneck.
And that is why I built "FlipSter," an all inclusive real estate business management system. It organizes everything from finding, analyzing, making offers, renovations and contractors, wholesaling and marketing and selling…everything.
It comes with custom websites, and even funding. Honestly, there isn't one area of the business that isn't covered and each tool communicates with the entire system so you stay organized and never lose important information ever again.
It doesn't matter if you're on your first deal or your 100th deal, FlipSter is the solution to finally being able to do real estate successfully. But hey…don't take my work for it. Find out for yourself. Go here to watch a short video, which tells you all about what FlipSter does and how it works. At the end of the video you can sign up for a 15 day trial for just $1. If you don't love it and don't think it's the greatest thing since sliced bread, no problem, just cancel your membership at any time. But if you're ready to finally make your dreams come true and start making real money in real estate, then FlipSter is the solution for you.
Until next time…Happy Investing,
Jerry