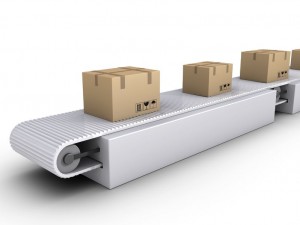 "A man is a success if he gets up in the morning and goes to bed at night and in between does what he wants to do." – Bob Dylan
When it comes to educating our kids, my wife and I have decided not to follow the typical "conveyor belt" education model and either home school or do private schools.
Conveyor Belt Education:
If you're unfamiliar with what I'm talking about, a conveyor belt education is an assembly line or factor style of education. It's standardized testing, one-size-fits all. Basically…the public school system. It teaches kids…"get good grades so you can get into a good college or university."
The conveyor belt doesn't stop after secondary education and carries on into formal education. It goes like this… "get good grades so you can get hired by a good company."
And the conveyor belt doesn't stop there and carried on into a conveyor belt career. It goes like this…"Work for a good company with good benefits. Devote your life to that company and then retire with a pension."
Here's the problem… The conveyor belt model that is still prevalent today is from the industrial age of the 1920's. Check this out…
In 1880, 80% of income in America came from Agriculture. By 1920, 80% came from industry (industrial revolution). And experts are predicting that by 2030, 80% of income in America will come from information technology.
Question: Why are so many still following the industrial age model? Depending on how old you are, maybe you think you can get by following the industrial age model. Maybe your parents and grandparents followed it and it worked but what about your kids and grandkids? Are you teaching them a model that just doesn't work?
Information Age.
We are in the information age and you better adapt quickly. Here's what I think is happening and will continue to happen:
– Shrinking middle class.
The disparity between the have's and have not's is growing.
– Technology replaces mundane jobs.
We're seeing this more and more. As soon as the mandatory unemployment goes up, McDonalds comes out with new technology and lays off workers.
– Employees replaced with "free agents."
People won't just work for one company but several companies as independent contractors.
In order to success in the information age, it will require independent, free thinkers who are skilled at identifying opportunities and emerging markets.
What this presentation I gave at a Home School Conference – Achieving Your Life's Mission Through Entrepreneurship:
One of my businesses is real estate investment training but that's not really what we do. What we really do is get people off of their conveyor belt career and help them succeed as business owners and entrepreneurs. Real estate just happens to be the vehicle.
Leave a comment below and let me know if you are raising your kids to excel in the information age or are you raising them in the antiquated industrial age model?
Until Next time, Happy Investing,
Jerry Norton
Click here to get a FREE copy of Jerry's best selling eBook, "How to Make a Million Dollars a Year Flipping Houses."