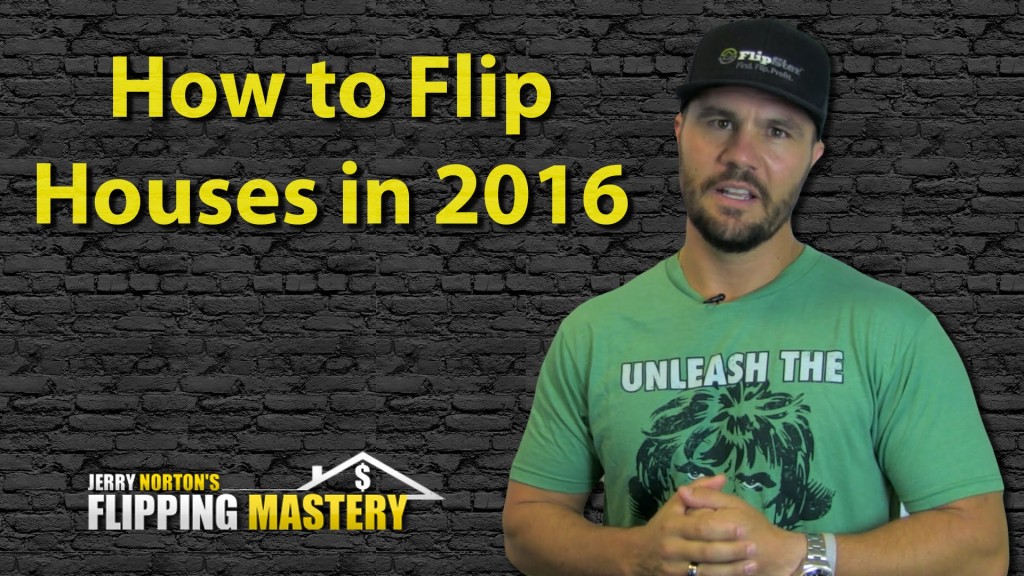 So far for the year, the real estate market is going well. Due to pent up demand from buyers who weren't able to purchase a home last year, combined with low inventory and low interest rates, has made home prices go up and homes are selling quickly.
Generally speaking, this means we're in a seller's market. A seller's market is when there are more buyers (demand) then inventory (houses), which drives prices up. In fact, I recently read that the biggest obstacle home builders are facing is a lack of qualified labor NOT a lack of demand from homebuyers.
As house flippers, what does a seller's market mean for us? Well it means that it's easy to sell (lots of qualified buyers) but hard to buy (distressed properties are gobbled up).
As the nation's leading expert on flipping houses, the most common question I'm asked is, "How to do I find good deals?"
The answer I believe is NOT finding deals "on-market." On-market deals are properties listed for sale on the MLS with a licensed real estate agent. Unless you have a competitive advantage (which of course I can teach you strategies that will give you a competitive advantage), in most markets, it's very difficult to get good wholesale properties on-market due to fierce competition.
For example, recently one of my Fast Track coaching clients in the Napa, CA market went after an on-market probate house that came available for $275,000. She offered $300,000. There were multiple offers and it ended up selling for $330,000, which is $55,000 over list price! That example is indicative of most on-market distressed properties in today's marketplace.
Instead, I'm a big proponent in today's market to go after "off-market" properties. Off market deals are NOT listed for sale with a licensed real estate agent. These are properties where either the property or the owner is in a distressed situation and is motivated to sell at a discount but hasn't hired an agent yet (off-market).
The challenge with finding off-market properties is that it typically requires a marketing budget such as mailing letters to absentee owners or posting "we buy houses cash" signs on telephones, etc.
While I'm a big believer is spending money on marketing, I also know that many investors don't have a marketing budget yet. So that is why I created a software called "Automated Deal Finder" or ADF that finds off-market deals that are posted online such as craigslist.
It's very simple and intuitive to use. All you do to create a "campaign" is select your market, choose a key word from a ldropdown list I provide such as "wholesale"or "fixer" or "foreclosure", or "must sell." Words a motivated seller would use when trying to sell their distressed property.
Next, software pulls up a list of all the posts in that market that match your key words. This saves you countless hours searching through posts every day looking for a good off-market deal.
And because I'm in such a nice guy, for a limited time and as a valued subscriber, I'm giving away this software for FREE. Yes, I said for FREE! No credit card, no cash, no mula, no benji's, no dinero…not a dime.
All you have to do is click here, provide your info and we'll email you your login to the software.
Now because I'm giving you my awesome off-market deal finding software for free, you owe me….big time! Lol. Look, for giving you the software for free I just ask that you also check out my Flipster software, which happens to be the #1 house flipping deal management software on the planet. If organizes and manages your entire house flipping business.
After you sign up for the free ADF software, you'll see a video about my Flipster software. As your way of saying thank you for the free software, I just ask you check it out. If it's not for you, no worries, you can still have my ADF software for free.
I hope you find these tools helpful and I hope you focus your energy on finding off-market deals.
Happy Investing! Until next time,
Jerry Norton
p.s. go here to get my super cool off-market deal finding software for FREE.