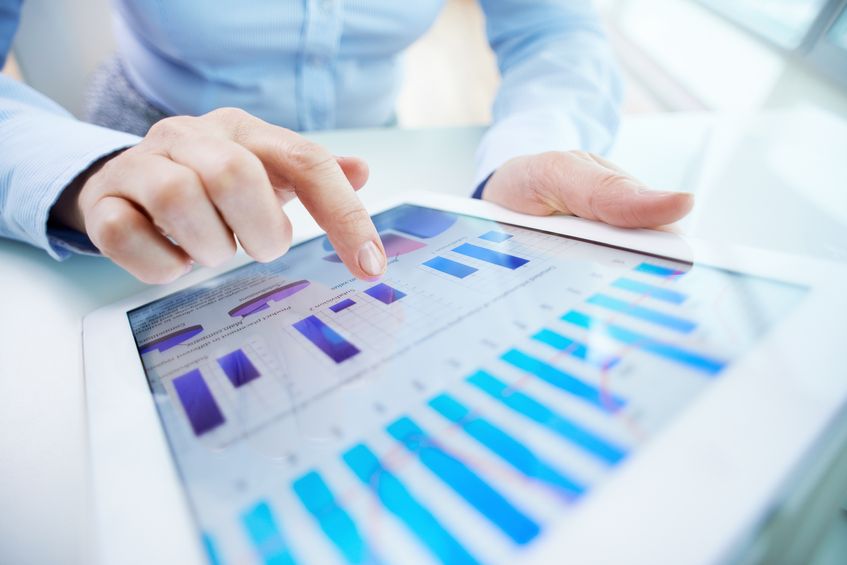 During the past 10 years, the advances in technology have changed the way we live, do business and especially how we buy and sell real estate. When it comes to real estate investing, I believe the advances have been even more dramatic and I'm one of the biggest proponents. By utilizing technology, most of my investment projects are done "virtually." My software programs make it possible to find off market deals and flip them to local cash buyers literally "in your underwear from the comfort of your kitchen table" (or whatever clothing you prefer to hang out in at home). All you need is wifi and a laptop (and my training programs of course). In this article I want to address how I believe technology is going to drastically change real estate agency, as we know it. What I am about to discuss is highly controversial and will probably offend some people. That's ok. I mean, what good is a blog article if it doesn't evoke some emotion, right? You see, I believe that in the near future the entire real estate agent industry is going to be turned on it's head or at least, reinvented. If you are new to real estate or unfamiliar with how real estate agency works, let me give you a quick overview:
DISCLAIMER #1:
In case you're wondering if I'm qualified to discuss this topic or biased in any way, you should know that I am a licensed broker and own a real estate brokerage.
DISCLAIMER #2:
Keep in mind, I am referencing residential. Commercial real estate is an entirely different animal.
Real estate licensing is regulated at the state level and the purpose is to protect the consumer. In other words, if you want to get paid to help people buy and sell properties, you need to be licensed (educated) and regulated to make sure you don't do anything stupid.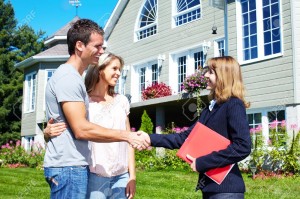 An agent must work under a broker who is held to an even higher standard and ultimately responsible for the actions of his or her agents. To keep things simple there are two sides to a transaction. The "listing agent" is hired by a seller to sell a property. The property is posted on a private listing board called the multiple listing service (MLS) and is privy only to other licensed agents. The purpose of the MLS is for listing agents to collaborate with other agents called "buyers' agents" to sell houses. A buyer's agent helps a buyer find and purchase a property. Despite what some agents will tell you, commissions on a transaction are negotiable. However, in most cases commissions are 6% of the sale price, split between listing agent and buyer's agent.
The Good' Ol Days: In the past, a prospective buyer would contact an agent with their buying criteria (area, price, size, etc.) and the agent would give them a list of available properties (from the MLS of course) to choose from to go look at.
How It's Done Today: Thanks to technology, today it happens differently. A buyer first goes online to realtor.com, trulia.com, zillow.com or a hundred other .com sites searching for homes for sale that fit their criteria. Then they call an agent with a list of homes they want to see or if the property isn't listed with an agent (FSBO), they contact the seller directly. Despite several lawsuits against 3rd party sites like realtor.com, the Association of Realtor has not been able to prevent the consumer from doing extensive research on their own without the assistance of an agent. This has raised the argument about the value of an agent. Don't get me wrong, an agent provides a valuable role in negotiating on behalf of the buyer or seller, protecting their interest, filling out proper disclosures and paperwork, as well as assisting with inspections, loan applications, and closings. I personally know several agents who work their tails off and excel at what they do.  But many buyers and sellers are now questioning the cost of an agent's service. Do their services justify paying $18,000 on a $300,000 transaction (6%)?
Whether you like it or not, agents are having to justify their fees more then ever before. Think I'm out of line? Have you seen the rise in flat fee listing services lately? On that same $300,000 transaction, a seller would pay a flat fee of $500 (or whatever) instead of $9000 (3%) to post the property on the MLS. The association of realtors hates this idea and some MLS systems are fighting to ban them, arguing that the MLS is supposed to provide "full service" to properly protect the consumer. Sites like zillow.com are getting more sophisticated at showcasing properties with pictures, virtual tours and vital information about neighborhoods, schools, etc. With advanced search capabilities, these sites are making it easier for buyers to find exactly what they want. Most importantly, they are getting better at providing market research on values. Zillow's map feature allows the user to easily see sold comps. Realtor.com gives average price per square foot and trulia.com will tell you the average prices per zip code. Oh yea, did I mention these sites are free? Not as good as the MLS you say? You're missing the point.
If you don't think technology will continue to improve and eventually surpass anything the MLS can do, then you're in for a rude awakening.  Ok so here's my prediction…real estate agency will move away from a straight commission (6%) and move more towards an A la carte where you pay specific fees for specific services. Want help writing an offer? Want a list-price opinion? Want to go look at properties for sale? Pick you service and pay the fee for that service. And if you are an agent, here's the worse part about my prediction, the total agent service costs will dramatically decrease. Instead of costing $18,000 on a $300,000 transaction, it will cost a fraction of that. Depending on who you are in the transaction, this could be a good thing (buyer or seller) or a bad thing (agent). Either way, you know the old saying, "the only thing constant in life is change." Think I'm nuts? Leave a comment and let me know. Think I'm dead on? Leave a comment and tell me why. Think your agent friends need to know? Share this article with them. Until next time, Happy Investing, Jerry