My little brother Scotty was diagnosed in August 2011 at the age of 29 with brain cancer and battled it for 4 1/2 years. During that battle he had 2 open brain surgeries to remove tumors as well as several rounds of chemo and radiation and other treatments.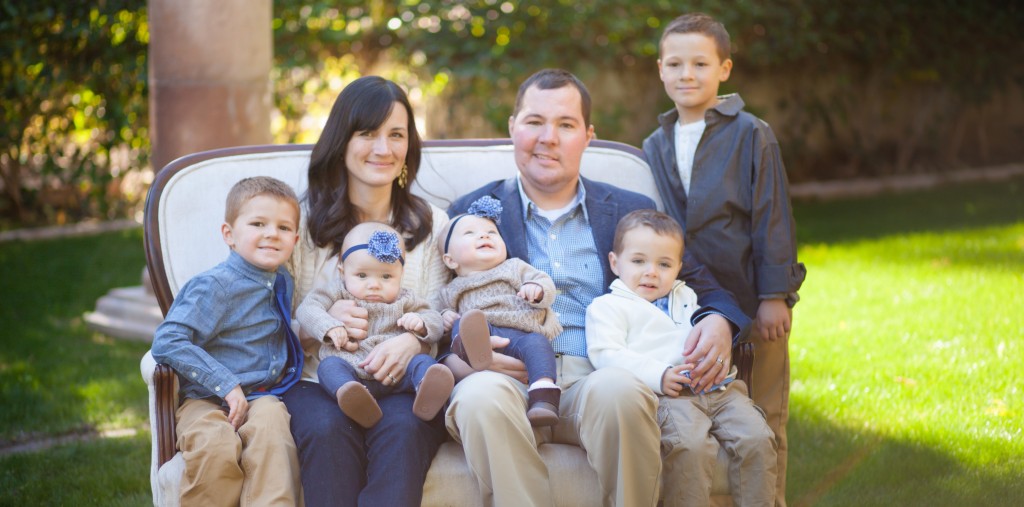 Throughout the whole ordeal, Scotty remained totally optimistic about beating it and continued on with his life plans. He pursued his dream of helping and serving people as a Physician's Assistant (PA) and was able to graduate the summer of 2015. He and his wife Emily also expanded their family. Colin came in 2013 and twin baby girls in 2015.
Inspiring Speech to the Graduating Class at ATSU:
Unfortunately, in the summer of 2015 the cancer came back with a vengeance. It was heart breaking to watch a once healthy and strong man rapidly deteriorate. The cancer was intertwined on his brain stem and as a result, Scotty had a stroke impairing his left side.
Right before Christmas 2015, his monthly brain scan revealed that the tumor had quadrupled in size from just 30 prior. Hearing the news, all six of his siblings and parents dropped everything to come and spend the week of Christmas with Scotty in Mesa, AZ. It was a beautiful time for the family to spend precious time with him while he could still talk and walk.
Scotty's Beautiful Family

Scotty was a spiritual giant and despite it all, his faith and trust in God never wavered. While most of us would have been tempted to be resentful at God, Scotty never doubted that God has a grand purpose in his life.
Watch this Motivation Speech Scotty Gave in 2012:

Following Christmas, Scotty declined rapidly losing his ability to walk, talk and eventually swallow. Although the cancer took his body's ability to function, his mind remained intact. He was able to write notes and laugh with us right to the very end. His siblings and parents all came to rally behind him, caring for him around the clock and showering him with love and support. His church provided help with kids, cleaning, meals and anything and everything that was needed.
At the age of 34, Scotty passed on February 3, 2016 early in the morning surrounded by his family. Scotty had an amazing ability to make everyone he came in contact with feel loved and special. He exemplified the Savior Jesus Christ in all his dealings with his fellow man. He stood firm in the faith his whole life and is now in the care of God.
We created a donation page as a way to allow others to provide financial support for his beautiful wife Emily and 5 children. Every little bit goes a long way in helping in this great time of need. We have been overwhelmed with all of your love, prayers and support and thank you sincerely from the bottom of our hearts.