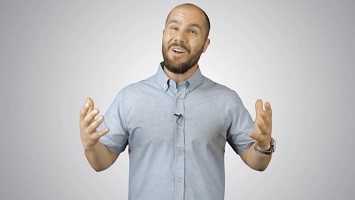 Over the past few years, popular realty TV shows have made "flipping houses" a highly sought after strategy for making money, but is it as easy as they make it look on TV? What does it take to really be successful at flipping houses?
As a nationally recognized expert, and after flipping hundreds of deals over the past 10 years that I've been a fulltime house flipper, I've noticed that very few people who get into "flipping" actually build a real estate flipping business. It's one thing to do a deal and make some money and it's an entirely different thing to build a sustainable business that consistently repeats the process over and over ("business").
Building a business flipping houses doesn't happen over night and understanding the progression from brand new to multi-million dollar business is critical. I like to call this "The Evolution of a Flipper".
Phase 1:
The first phase when entering the flipping game is "wholesaling." Wholesaling is simply flipping your contract to another investor for a fee. It is the easiest barrier to entry and has the lowest risk because if done correctly, you don't need capital to do the deals. Typically with wholesaling you can earn an average of $5,000 per deal.
Phase 2:
The next phase in the evolution of a flipper is to either do more wholesale deals (volume) or to start doing starter home rehabs. Starter homes are homes that sell to retail buyers from $100,000 to $200,000. These types of homes are usually 1,000 to 2,000 square feet and require $10,000 to $20,000 in repairs. These are great deals for most new rehabbers because they don't require a lot of capital and repairs aren't too difficult to manage. Typically with rehabbing starter homes, you can earn an average of $25,000 per deal.
Phase 3:
Most investors never move past phase 2 and struggle to do more than a few deals a year. However, those that do continue to progress move to phase 3, which is doing more starter home rehabs (volume), or they move up to higher end homes that retail from $300,000 to $600,000. I refer to these types of deals as "big deals". These deals require more capital and usually nicer finishes on the rehab, but here's the catch…ultimately it's just as much work to do a big deal as it is to do a little deal (starter home). It's really the same process of managing a rehab. The difference is on big deals, however, is that you can earn 4 times as much profit! In other words, for the same amount of time and effort you can earn $100,000 on a big deal instead of $25,000 on a small deal.
In my own personal evolution as a flipper this was a huge transition in my business. I went from doing 50 deals a year to 10 deals a year and made more money! Most investors are too intimidated to do bigger deals and therefore never progress past starter homes. I want to encourage you to keep growing and evolving as a real estate flipper and business owner. Start wherever you are and continue to learn and grow and push out of your comfort zone. They say the best time to plant a tree is 20 years ago and the 2nd best time is today. Today I do multi-million dollar development projects but remember, I started out flipping $5,000 junkers in Detroit.
I want to help you to continue to evolve as a flipper! For a limited time, I am making my best selling eBook, "How to Be A 6 Figure Flipper," available to you for FREE. Click on the link, "How to Be A 6 Figure Flipper," and get my ebook for FREE. I'll also give you my entire "Fix & Flip Automation Tools" Suite just for being a valued subscriber.
In this book I explain my entire Fix and Flip system. It is the exact model I use and my students follow to achieve very high success and very high profits flipping houses.
Happy Investing! Until next time,
Jerry Norton
Click here to get a FREE copy of Jerry's best selling ebook, "How to Be A 6 Figure Flipper," along with your free access to the entire "Fix & Flip Automation Tools" Suite now!