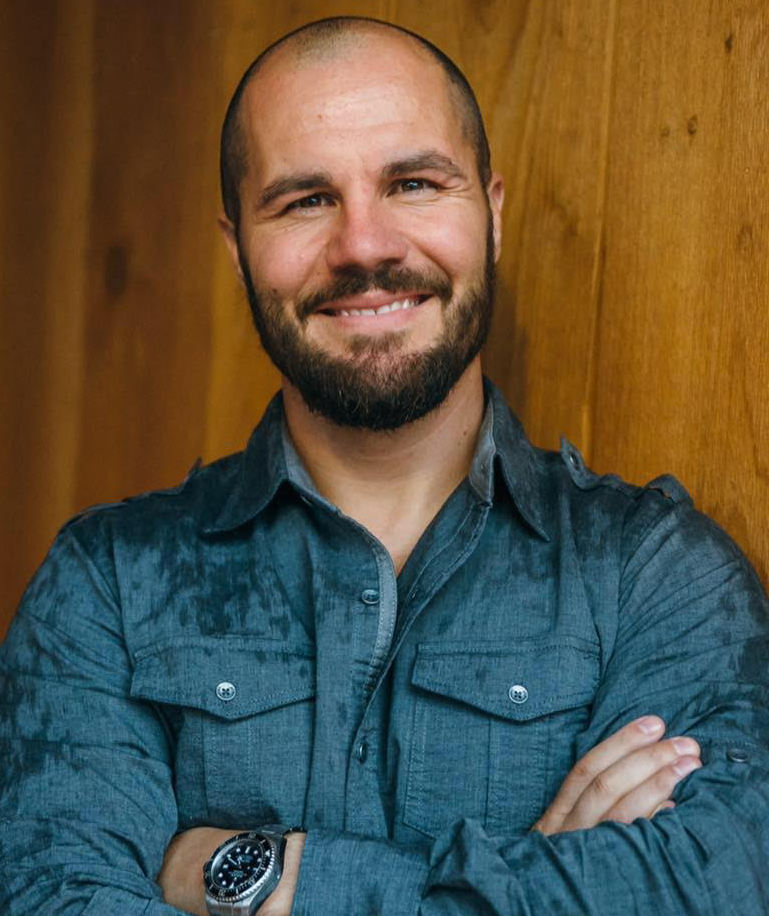 In 2004 Jerry went from digging holes in construction to becoming a self-made millionaire. He specializes in buying, fixing and selling houses and commercial properties as well as building multi-million dollar new construction homes and developments (http://nortondevelopment.net/). Just in the past few years Jerry has flipped over 200 properties all across the United States.
Aside from actively doing deals, Jerry loves all things real estate. He is a licensed broker and owns a brokerage in Michigan and is also the owner of an international real estate investment training company called JLN Group. Jerry is one of the nations most highly sought after experts in his field. Not only does he mentor thousands of investors on how to make money in real estate, he often provides the funding and partners with his students on deals.
Jerry loves teaching people his systems for making money in real estate but his true passion and calling in life is to help people gain financial freedom and achieve the lifestyle they've always dreamed of.
While Jerry teaches how to earn MASSIVE income investing in real estate, he is often heard saying, "It's not about the money, it's about having the time and freedom to have, be, do and give everything you want in life."
Jerry believes in creating a "lifestyle by design" and recently traveled the country for a year with his family in their 45 foot custom-built RV. Jerry currently lives in Alpine, Utah with his wife, seven kids, micro tea-cup Yorkie "Fufi-Fufu and about 15 chickens (Jerry eats a lot of fresh eggs). 
When he's not totally consumed in real estate projects, he enjoys, boating, wakeboarding, scuba diving, lifting weights, serving in his church, spoiling his wife, vacationing and spending time with his family. Jerry doesn't miss a single moment of his kids' lives without capturing it all on camera. Follow his family blog at http://inspirationstationfam.blogspot.com and you'll see for yourself. 
Get to know Jerry and His Family....
Last year we sold our 8,000 sqft home and all our stuff and traveled the country in an RV fulltime. 
This pretty much sums up what it was like…
As you can imagine we often drew a lot of attention. It's not very often you see a home school family with six kids traveling the country in an RV! Most people were very interested in what
we were doing and asked a lot of questions. One of the questions I was asked most frequently was, "how do you work while traveling in an RV?" I usually said something like, "I am a real estate investor" but that doesn't really explain how I was able to still work while traveling. So I hope to be able to explain a little more here…
First of all, I'm an entrepreneur, business owner and real estate investor. I'm also an infopreneur. (information marketer). What's unique is that my businesses are virtual. What I mean by "virtual" is that I don't have a traditional office or employees. I manage my investments and training company right from my cell phone, iPad or laptop. This allows me to work when I want and where I want. It gives me the freedom to still be a home school dad and travel and pursue my other interests. My typical day includes waking up with the kids, having breakfast with them and kicking off the home school day with our family devotional. Then I grab my backpack and bicycle and find a place nearby (usually a gym) to set up my mobile office. 
How Jerry Invests in Real Estate Virtually While Traveling the Country with his Wife and Six Kids...
I made a quick video while in Florida about my "virtual office." (Warning: this video promotes one of my real estate training products.) 
Find out more at http://PowerFlipper3x.com
I am a big believer in creating a "lifestyle by design," meaning you decide how you want to live your life. When my wife and I decided we wanted to travel the country in our RV with our kids, I made a conscious, concerted effort to change the way I was earning income to allow for such a trip. It took me 2 years but I never lost sight. Now when we're traveling and meet people, they often say, "I wish I could do that." I say to them, "you should, why don't you?" They often reply with something like, "I can't with my job" or "it costs too much" (by the way, it costs us less then owning a house!)
I believe if you want it enough and you take your desires to God, he and you will find a way. To me that means, being self employed and working for yourself.
Do you have an idea, product or service? Learn in this presentation why 80% of businesses fail and how you can succeed.
How to Take Any Product or Service to Market Part 1:
How to Take Any Product or Service to Market Part 2:
Achieving Your Life's Mission Through Entrepreneurship
I'm amazed at how many people are stuck in the antiquated industrial age when it comes to earning income. It's time to enter the information age. In this presentation, learn how to be truly fulfilled doing what you love (and making a lot of money too!)…
Unlocking Your Greatness:
Recently, we hosted a homeschool conference at our house through a group we're part of called Family Leadership Academy. I was the concluding speaker and spoke to the kids about how to how to become top performers in their lives…
How to Have, Be, Do and Give Everything You Want in Life
I have been doing this goal setting exercise since I was 16 years old…