Everything You Need To
Flip Your First House In 30 Days

Or Less (

Without

Cash, Credit, or Experience)!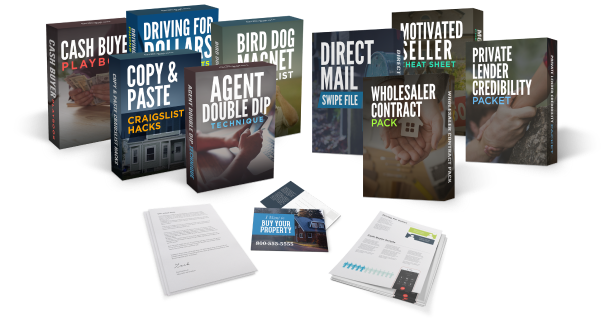 Your Free Quickstart Kit Includes…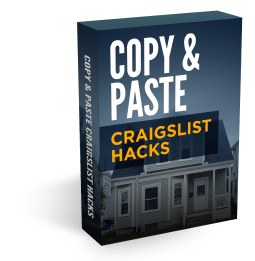 Craigslist is a fast, easy, and FREE way to find motivated sellers, and with these "copy and paste" ads and scripts, you can quickly find discounted properties (without spending a dime on marketing)!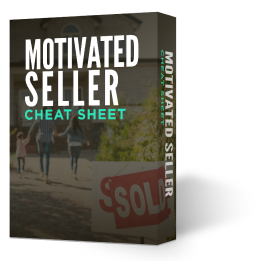 This is your step-by-step guide for talking to sellers to determine how motivated they are. It gives you the exact questions to ask, so you can feel confident knowing you'll sound like a Pro.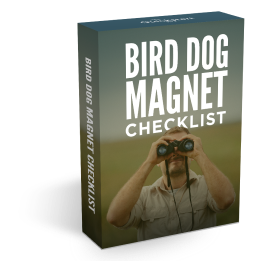 Bird dogs are people (like mail carriers) that run across deals in their daily activities. They can be an excellent source of leads, and with this resource, you'll be able to build an entire team of bird dogs fast.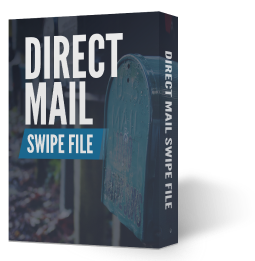 Direct mail is still one of the most effective ways to grow your real estate business. And with this "swipe file" you get postcards and letters that have been proven to attract Cash Buyers, Private Lenders, and Motivated Sellers in all 50 states!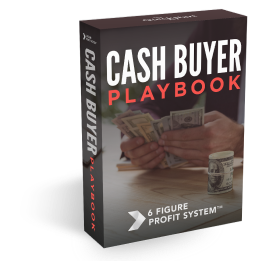 Building a Cash Buyer List is the key to quickly wholesaling your deals for top dollar. In this playbook, you'll learn the top 5 tricks of the trade for building a robust cash buyer list.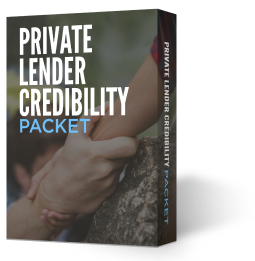 This Credibility Packet includes over 20 questions to gain the trust of lenders. Plus, you'll get a cheat sheet of the 6 steps to follow when using private money!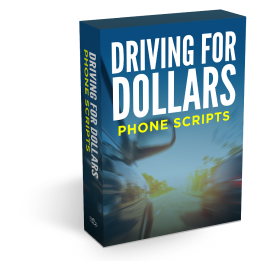 Driving For Dollars is a free way to find motivated sellers, and these tested & proven phone scripts will help you convert those leads into deals!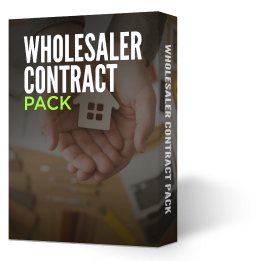 With these "fill in the blank" agreements, you can wholesale houses with zero risk! Each pre-written contract is attorney-approved and ready to use, so you can feel safe and secure.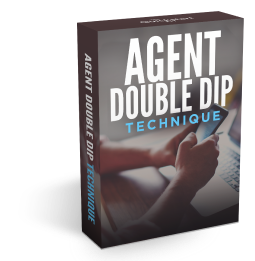 The Double Dip Technique motivates agents to find deals for you before they go on the MLS. This resource explains this technique and gives you word-for-word scripts for talking to agents!
What Others Are Saying
"These tools have saved me countless hours and thousands of dollars! I've never seen such a systematic approach to doing deals."
"Jerry provides real world experience and systems that are simple, streamline the process, and allow you to learn, do, and accomplish your real estate investing goals quickly and successfully."
"So easy to use, and saves me so much time scouring my market looking for good deals."
CLAIM YOUR FREE KIT NOW